FR:Accueil
From NovaRoma
(Difference between revisions)
 

(36 intermediate revisions by 7 users not shown)
Line 1:
Line 1:
−

__NOTOC__ __NOEDITSECTION__

+

{{MainPageBanner|subtitle=à la restauration , de la culture, et des vertus romaines}}

−

{|cellpadding="0" border="0" width="100%" align="center"

+

="100%"

−

|-

+

=".-"

−

|width="100%" colspan="2"|

+

{{PortalBox | title=RES PUBLICA | content=FR:Res Novae Romae

−

{{MainPageBanner|subtitle=Consacré à la restauration de la civilisation, de la culture, et des vertus romaines}}

+
−

{{LanguageBar|Main Page}}

+
−

|-

+
−

|width="100%" colspan="2" align="center"|Hodié {{{{LOCALMONTHABBREV}} {{LOCALDAY}}}} {{{{CURRENTYEAR}} }} est. "'''{{TodayLetter}}'''"

+
−

|-

+
−

|width="50%" valign="top"|

+
−

{{PortalBox | title=RES PUBLICA | content=

+
−

[[FR:Nova Roma|Nova Roma]] est dédiée à l'étude et la restauration de la culture romaine antique. '''[[Res Publica Novae Romae|La République...]]'''

+
 
 
−

'''Quick links:''' [[Declaration (Nova Roma)|Declaration]] - [[FAQ|QFP]] - [[:Category:Tabularium (Nova Roma)|La Constitution et les lois]] - [[Aerarium Saturni (Nova Roma)|Aerarium Saturni]] - [[{{CURRENTYEAR}}|Les magistrats]] - [[:Category:Senators (Nova Roma)|Les sénateurs]] - [[Provincia (Nova Roma)|Les provinces]] - [[Annals (Nova Roma)|Les Annales de Nova Roma]] - ''[[Ager Publicus (Nova Roma)|Ager Publicus]]'' - [http://www.novaroma.org/civitas/album Album Civium] - ''[[Fasti MMDCCLX#{{#switch: {{#time:n}}| 1=IANVARIVS| 2=FEBRVARIVS| 3=MARTIVS| 4=APRILVS| 5=MAIVS| 6=IVNIVS| 7=QVINTILIS| 8=SEXTILIS| 9=SEPTEMBER| 10=OCTOBER| 11=NOVEMBER| 12=DECEMBER}}|Le Calendrier]]''}}

+

----

 
 
−

{{PortalBox | title=CULTUS DEORUM | content=

+

{{||''[[|]]''

−

'''[[Cultus deorum Romanorum|La Religion Romaine...]]'''

+
 
 
−

'''Quick links:''' ''[[:Category:Religio Romana (Nova Roma)|Cultus Deorum]]'' - [[Priests (Nova Roma)|Les prêtres et les prêtrises]] -  [[Foreign priesthoods (Nova Roma)|Foreign priesthoods in Nova Roma]] - [[:Category:Ritus|Les rites et les rituels]] - [[Roman Calendar|Le calendrier romain]] - ''[[FR:Comitia Curiata (Nova Roma)|Comitia Curiata]]''}}

+

| 'les ''}}

 
 
−

{{PortalBox | title=VITA CIVICA| content=

+

{{PortalBox | title=| content=|

−

'''[[Civic life (Nova Roma)|Les citoyens...]]'''

+
 
 
−

'''Quick links:''' [[Mailing lists (Nova Roma)|Le forum de la communauté]] - [[Sodalitas|Les regroupements particuliers]] - [[Reenactments|La reconstitution militaire]] - ''[[Academia Thules]]'' - [[Macellum (Nova Roma)|Le marché]] - [[:Category:Events for Romans|Les événements pour les Romains]]

+
 
+

 

 
+

''':''' [[(Nova Roma)|]] - [[|Les ]] - [[|]] - [[]] - [[|Le ]] - [[:|Les ]]

 

}}

 

}}

 
 
−

{{PortalBox | title=VIA ROMANA| content=

+

{{PortalBox | title=| content=|

−

[[Via Romana|La Voie Romaine...]]'''

+
 
 
−

'''Quick links:''' '''[[:Category:Bibliotheca|Library]]''' - [[:Category:Reading list|Reading list]]s - [[Roman Virtues|Les vertus romaines]] - [[FR:Lingua Latina|La langue latine]] - [[:Category:Roman Clothing and Equipment|Vêtements et équipements romains]]

+

----

−

}}

+
 
 
−

|valign="top"|

+

|||'|Events

−

{{PortalBox | title=L'ACTUALITÉ | content=

+
−

{{Current Events Shortlist}}

+
 

}}

 

}}

 
 
−

{{PortalBox | title=LA PHOTO DU JOUR | content=

+

{{PortalBox | title=| content={{}}

−

{{DailyPhoto}}

+

 

 
+
 
+

 

 
+
 

}}

 

}}

 
+
 
 
−

{{PortalBox | title=DEVENIR UN CITOYEN | content=

+
−

* [[FAQ|Questions Fréquemment Posées]]

+

{{PortalBox | title=| content=

−

* [http://groups.yahoo.com/group/Nova-Roma/ Le forum de la communauté] - Participer à notre liste de discussion

+

 

−

* [http://www.novaroma.org/bin/contact Contact a magistrate]

+

|

−

* [[Choosing a Roman name|Se choisir un nom romain]]

+

 

−

* '''[http://www.novaroma.org/bin/apply Demander la citoyenneté]'''

+
−

* Pour les nouveaux citoyens: [[New citizen first steps|''Que fais-je maintenant ?'']]  

+

 

 
+

/

 
+

 

 
+

Nova Roma

 
+

de la notre de . [[|un ]][http://..//la ]les [[|]]

 

}}

 

}}

−

|-

+

/

−

|width="100%" colspan="2"|{{PortalBox | title=Le Site Web de Nova Roma| content=

+
−

''CITOYENS de Nova Roma - Vous pouvez éditer ce site !''

+
−

* Voulez-vous nous aider ? Tout citoyen peut [[NovaRoma:create a wiki account|créer un compte wiki]]!

+
−

* Des problèmes ? Adhérez à la liste [http://groups.yahoo.com/group/NRWiki NRWiki @ yahoogroups.com].

+
−

* Visiter le [[NovaRoma:Community Portal|portail de la communauté]] et consultez l'aide à la rédaction.

+
−

*[[NovaRoma:Admin Requests|Contacter les administrateurs du wiki]] si vous avez des interrogations.

+
−

}}

+
−

|}

+
 
 
−

[[Category:Master Index]]

+

[[Category:]]

 
+
---
Latest revision as of 08:46, 23 August 2012
NOVA ROMA
Dédiée à la restauration des dieux, de la culture, et des vertus romaines
 Home| Latíné | Deutsch | Esperanto | Español | Français | Italiano | Magyar | Português | Română | Русский | English
Hodié a.d. XI Kal. Nov. ‡ II post M. Pompeium Sex. Lucilium cos. ‡ MMDCCLXX a.u.c. est. "F"
PROVINCIA GALLIA
Il n'y a pas de gouvernement dans la province de Gaule pour le moment. Veuillez contacter les Consuls.
LA PHOTO DU JOUR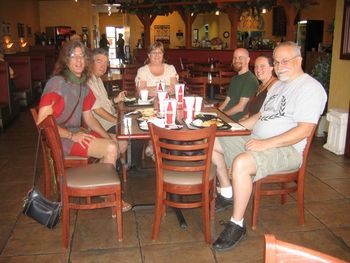 A meeting of the Nova Roman citizens of
Oppidum Fluminis Gilae
.