Main Page
From NovaRoma
NOVA ROMA
Dedicated to the restoration of classical Roman religion, culture and virtues
 Home| Latíné | Deutsch | Español | Français | Italiano | Magyar | Português | Română | Русский | English
Hodié a.d. VIII Kal. Mar. ‡ Q. Arrio (II) T. Domitio (III) cos. ‡ MMDCCLXXIII a.u.c. est. "E"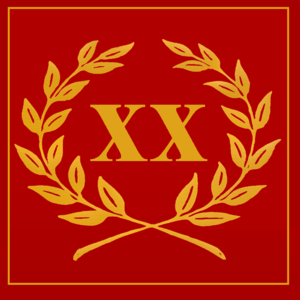 Nova Roma has completed its 20th year!
CELEBRATING THE XXth ANNIVERSARY OF THE FOUNDING OF NOVA ROMA
Nova Roma was founded 20 years ago, March 1, 1998.
DAILY PHOTO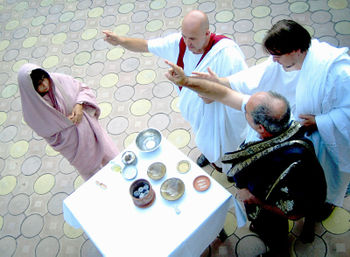 Livia Plauta
tribuna plebis,
T. Iulius
consul,
Cn. Lentulus
quaestor and
M. Moravius
consul, flamen, pontifex and augur sacrifice to Hercules for the 10th Anniversary of Nova Roma in 2008, during the
VI Conventus Novae Romae
.