Main Page
From NovaRoma




NOVA ROMA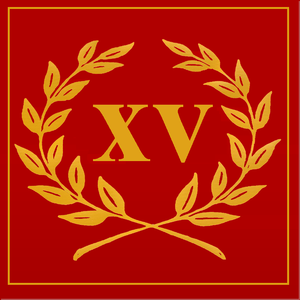 Dedicated to the restoration of classical Roman religion, culture and virtues
 Home| Latíné | Deutsch | Esperanto | Español | Français | Italiano | Magyar | Português | Română | Русский | English
Hodié a.d. VIII Kal. Iun. ‡ L. Sulla (III) cos. sine collega ‡ MMDCCLXVI a.u.c. est. "H"
CELEBRATING THE XVth ANNIVERSARY OF THE FOUNDING OF NOVA ROMA
CURRENT EVENTS
• The Comitia Populi Tributa is to be summoned on May 31st.
• The Comitia Centuriata is scheduled to Vote beginning on May 25!
---
May 10 - 18 - The Senate of Nova Roma has closed its May 2766 session.
---
March 1 - 15 - Nova Roma celebrated the 15th Anniversary of its founding, the Birthday of Nova Roma, with the ludi Novi Romani. Find more details, programs and the list of winners here
---
Taxes are now due. Deadline: March 31st. (List of assidui )
---
December 8 - 22 - Watch the photo report of this years' Nova Roman Saturnalia celebration in Pannonia organized by Cn. Lentulus and the other Saturnalia celebration at Saint Petersburg, Provincia Sarmatia .
---
September 7 - 16 - The Ludi Romani were celebrated in two live events held in Plovdiv, Bulgaria (7th - 9th September), and in Szolnok, Hungary (8th September), organized by Cn. Lentulus, with games, programs and quizzes ongoing online. Watch the photo reports of these events!
---
Join the Nova Roman guest-friendship project.
Watch videos about Nova Roma on YouTube
Watch amazing photos of Nova Roman wedding ceremonies, a consecration of an augur, and an inauguration of a templum
---
Support Nova Roma
---
---
DAILY PHOTO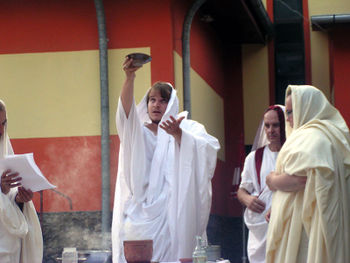 Cn. Lentulus
,
sacerdos Concordiae
, performing the sacrifice to
Concordia
for the 10th Anniversary of Nova Roma in 2008, at the Dacian
VI Conventus Novae Romae
in Romania.