Lucius Cornelius Sulla Felix (Nova Roma)
From NovaRoma
 Home| Latíné | Deutsch | Español | Français | Italiano | Magyar | Português | Română | Русский | English
 Wiki: User: Talk - Contributions to this site 
 The only official record is in the Album Civium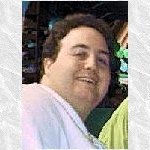 Lucius Cornelius Sulla Felix
Album Civium
The late L. Sulla was a censorial and consular senator and the curator aerarii of Nova Roma who held both the consulship and the censorship three times, a record unsurpassed by anyone in Nova Roma. Sulla is also held responsible as the initiator of the so called Second "Civil War" of Nova Roma, and as the perpetrator of the coup d'état of Caesar and Sulla and the subsequent Third "Civil War" of Nova Roma.
Originally L. Cornelius Sulla, he was awarded the agnomen Felix by his colleague from his first consulship, Dec. Iunius Palladius Invictus, in the latter's final speech as consul.
Sulla was one of the most active political leaders of the early years of Nova Roma whose name is born by many laws in the Nova Roman tabularium. He was known as a merciless debater, a formidable opponent who fought for his truth with an unstoppable force, not hesitating to use any oratorical tools whether it be bullying or character assassination. He was one of the principes, the leading citizens, one of the most influential senators, and the head of the gens Cornelia, the largest gens in Nova Roma, and it gave him a significant amount of informal power over the community: in the early years of Nova Roma, gentes had chiefs, which was an unhistorical practice, but which was corrected and abolished in Cn. Salvio Cn. Equitio cos. ‡ MMDCCLVII a.u.c.. Sulla stopped participating in Nova Roma almost immediately after the gens reform, and although he did not renounce his citizenship, he severed all ties and did not keep contact with anyone. He only returned at the very end of M. Moravio T. Iulio cos. ‡ MMDCCLXI a.u.c., to a Nova Roma which had a new leadership and new style of management, which he opposed from the moment of his return. When he returned, he did not receive back his senate seat, and this was the starting point of his fight for restoring himself into the same position of dominance which he held before his five year long sabbatical.
With the substantial help and support of Cn. Iulius Caesar, C. Equitius Cato and the so called "Sullans" or "Back Alley Faction", he rose to absolute power during the series of internal conflicts that is referred to as the Second "Civil War" of Nova Roma, transpiring between M. Curiatio M. Iulio cos. ‡ MMDCCLXII a.u.c. - P. Memmio K. Buteone (II) cos. ‡ MMDCCLXIII a.u.c..
Together with Cn. Iulius Caesar, Sulla ruled Nova Roma as quasi monarchic ruler between P. Ullerio C. Equitio cos. ‡ MMDCCLXIV a.u.c. - M. Pompeio Sex. Lucilio cos. ‡ MMDCCLXVIII a.u.c.. The senate awarded him the title "pater patriae" during his third term as censor in recognition of his public service and many contributions to the res publica, although this move met serious opposition in the senate and among the people, as many thought that his controversial character and the financial and administrative work recited as reason of the award did not merit this extremely high honor.
On a.d. XV Kal. Dec. ‡ M. Pompeio Sex. Lucilio cos. ‡ MMDCCLXVIII a.u.c., Caesar and Sulla committed a coup d'état, and proclaimed Caesar as "dictator", illegally, and Sulla as "magister equitum". This move turned the overwhelming majority of the active citizens against them, and a huge movement of "Liberators Saving Nova Roma" was formed against their illegal dictatorship. Cn. Caesar and L. Sulla lost the Third "Civil War" of Nova Roma they had initiated by the coup, and after admitting defeat, Caesar renounced his citizenship in Nova Roma on prid. Id. Oct. ‡ C. Claudio T. Domitio (II) cos. ‡ MMDCCLXXI a.u.c., leaving Sulla as the sole leader of the Coup Faction. Sulla endured for another year resisting to the pressure from the people, but on a.d. XV Kal. Sext. ‡ Q. Arrio P. Annaeo cos. ‡ MMDCCLXXII a.u.c. he also surrendered, renouncing his citizenship, and he promised to aid the transition of corporate assets to Nova Roma.
L. Sulla passed away shortly after the end of the fights, on a.d. VIII Id. Sext. ‡ Q. Arrio P. Annaeo cos. ‡ MMDCCLXXII a.u.c., which shocked the populace of Nova Roma, and, upon the initiative of Cn. Lentulus, Nova Roma declared his funeral a day of mourning and sent a wreath to his grave, as a sign of reconciliation. Although proposals were made to remove his honorific title "pater patriae" posthumously (due to his very controversial role), the senate, on the recommendation of Cn. Lentulus, decided to honor his memory out of respect for the deceased.
After reconciliation having completed, Nova Roma keeps L. Sulla among his respected deceased citizens and honors his memory, remembering his positive contributions to Nova Roma.
from a.d. IV Id. Dec. ‡ St. Cornelia C. Aemilio cos. ‡ MMDCCLXVII a.u.c.
St. Cornelia C. Aemilio cos. ‡ MMDCCLXVII a.u.c.
from a.d. III Non. Quin. ‡L. Equitio Dec. Iunio cos. ‡ MMDCCLII a.u.c. to a.d. XVI Kal. Nov. ‡K. Buteone Po. Minucia cos. ‡ MMDCCLIX a.u.c.
Other Posts