IT:Pagina principale
From NovaRoma
(Difference between revisions)
 

(updates)

 

(53 intermediate revisions by 5 users not shown)
Line 1:
Line 1:
−

{{LanguageBar|Main Page}}

+

{{|}}

−

__NOTOC__ __NOEDITSECTION__

+
 
+
 
+
 
 
−

{{MainPageBanner|subtitle=Dedicato al ripristino della religione, della coltura e delle virtù romane classiche.}}

+
 
+

 

 
+

{{|

 
+

 

 
+

=

 
+
 
+

,

 
+

 

 
+
 
+

 

 
+
 
+

 

 
+

e

 
+

 

 
+
 
+

 

 
+
 
+

 

 
+
 
+

 

 
+
 
+

 

 
+
 
+

 

 
+

romane

 
+

 

 
+
 
+

 

 
+
 
+
 
+

 

 
+
 
+

 

 
+
 
+
 
+
 
+

 

 
+
 
+
 
+

.}}

 
+
 
+

 

 
+
 
+
---
Latest revision as of 13:13, 27 September 2012
NOVA ROMA
Dedicato al ripristino della religione, della cultura e delle virtù romane classiche
 Home| Latíné | Deutsch | Esperanto | Español | Français | Italiano | Magyar | Português | Română | Русский | English
Hodié a.d. IV Id. Dec. ‡ III post M. Pompeium Sex. Lucilium cos. ‡ MMDCCLXXI a.u.c. est. "H"
LA FOTO DEL GIORNO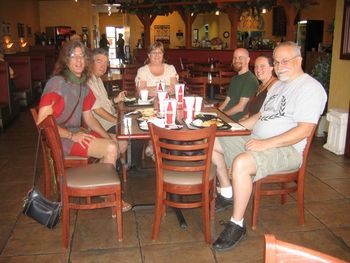 A meeting of the Nova Roman citizens of
Oppidum Fluminis Gilae
.
Le Site Web de Nova Roma
Cittadini novi romani! - Potete modificare questo sito!
Contatta
il
WikiMagisters
per ulteriori richieste.