Lucius Cornelius Sulla Felix (Nova Roma)
From NovaRoma
 Home| Latíné | Deutsch | Español | Français | Italiano | Magyar | Português | Română | Русский | English
 Wiki: User: Talk - Contributions to this site 
 The only official record is in the Album Civium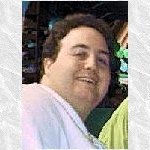 Lucius Cornelius Sulla Felix
Album Civium
Originally Lucius Cornelius Sulla, he was awarded the agnomen Felix by his colleague from his first consulship, Decius Iunius Palladius Invictus, in the latter's final speech as consul. He is a Consular of Nova Roma.
Discord of his second consulate
- - A conflict arose between the two Consuls, on the issue of the Censores power. Consul L. Cornelius had privately shown M. Octavius a proposed lex that would substantially modify the Censores' power to create Senators, in some cases, making adlection automatic, even against the wishes of the Senators. M. Octavius opposed this - thinking it was retaliation for the Censores' actions in the events three months prior - and privately insisted that the proposal be modified, or it would be vetoed. When Consul Cornelius finally posted a call for votes, however, the text included several of the features that the two had agreed would be removed, and Octavius vetoed it within hours. This ended a truce that had existed between the two Consuls, and for much of the remainder of their term, they quarreled publicly and privately.
Threats of Lawsuit
When L. Cornelius returned from years of absence, he was allowed to join the senate mailing list. He took this to mean he was back in the senate, when in reality he was not in the senate, merely granted the privilege of voting in the senate by virtue of his Consular and Censorial status. When it was realized that he wasn't actually in the senate, he had a lawyer send a message threatening litigation if he wasn't put back in the senate. Censors gave in to the demands, and gave L. Cornelius his Senatorial status. Censorial Edicts on Senate Appointments
Other Posts