LA:Gaius Petronius Dexter (Nova Roma)
From NovaRoma
 Home| Latíné | Deutsch | Español | Français | Italiano | Magyar | Português | Română | Русский | English
 Wiki: User: Talk - Contributions to this site 
 The only official record is in the Album Civium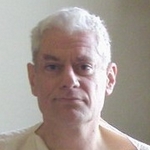 Gaius Petronius Dexter
Album Civium
De vita sua
C. Petronius Iohannis f. Augusti n. Cla. Dexter civis in Nova Roma est, a.d. V Kal. Dec. ‡ L. Arminio Ti. Galerio cos. ‡ MMDCCLX a.u.c.. Natus apud Mauros, kalendis Iuniis MMDCCXII a.V.c, nunc in oppido Arcoialo, haud procul a Lutetia Parisiorum, in provincia Gallia vivit et in societate ferroviara Gallica laborat.
Romae, in Vici Patricii domo posita in Viminali Colle habitat.

Kalendis Octobribus M. Moravio T. Iulio cos. ‡ MMDCCLXI a.u.c. Flamen Portunalis factus est.

Key Path Task Force Member
A project to improve the core navigation documents.
Alia Munera
Religiosa munera