Nova Roma, Incorporated
From NovaRoma
 Home| Latíné | Deutsch | Español | Français | Italiano | Magyar | Português | Română | Русский | English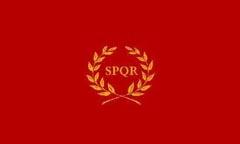 The Republic of Nova Roma, as a spiritual nation and symbolic state, lawfully and officially exists in the form of a non-profit educational and religious organization incorporated in the state of Maine, USA.
Nova Roman citizens are members of this corporation.
Our magistrates are the executive officers of the corporation:
The Senate is the Board of Directors. The Senate appoints a CFO and a CIO.
The Comitia are the supreme assemblies of Nova Roma, Inc.
The Constitution of Nova Roma serves as the bylaws for Nova Roma, Inc.
Articles of Incorporation