Nova Roma, Incorporated
From NovaRoma
(Difference between revisions)
(+ links, update)

Line 1:
Line 1:
 

{{LanguageBar | Nova Roma, Incorporated}}

 

{{LanguageBar | Nova Roma, Incorporated}}

−

[[Image:Nova_Roma_Flag.jpg|thumb|700px|right|The gold SPQR in a gold wreath on a crimson field is the use-protected trademark of Nova Roma, Inc.‎]]  

+

 

−

The [[Res publica Novae Romae|Republic of Nova Roma]] is legally existing as a '''non-profit educational and religious organization''' incorporated in the state of Maine, USA.

+

[[Image:Nova_Roma_Flag.jpg|thumb|700px|right|The gold SPQRin a gold wreath on a crimson field is the use-protected trademarkof Nova Roma, Inc.‎]]  

 
+

The [[Res publica Novae Romae|Republic of Nova Roma]] is a '''non-profit educational and religious organization''' incorporatedin the state of Maine, USA.

 
 
 

Nova Roman [[Citizen (Nova Roma)|citizens]] are '''members''' of this corporation.

 

Nova Roman [[Citizen (Nova Roma)|citizens]] are '''members''' of this corporation.

Line 12:
Line 13:
 

*4. the [[Censor (Nova Roma)|Censores]] of Nova Roma are the '''co-secretaries''' of the corporation.  

 

*4. the [[Censor (Nova Roma)|Censores]] of Nova Roma are the '''co-secretaries''' of the corporation.  

 
 
−

The [[Senate (Nova Roma)|Senate]] is the '''Board of Directors'''.

+

The [[Senate (Nova Roma)|Senate]] is the '''Board of Directors'''.

 
 
−

The [[Comitia (Nova Roma)|Comitia]] are the '''supreme assembly''' of Nova Roma, Inc.

+

The [[Comitia (Nova Roma)|Comitia]] are the '''supreme ''' of Nova Roma, Inc.

 
 
 

The [[Current constitution (Nova Roma)|Constitution of Nova Roma]] serves as the '''bylaws''' for Nova Roma, Inc.

 

The [[Current constitution (Nova Roma)|Constitution of Nova Roma]] serves as the '''bylaws''' for Nova Roma, Inc.

−

 
−

 
−

== Articles of Incorporation ==

 
−

 
−

*[http://www.novaroma.org/tabularium/articles.html ARTICLES OF AGREEMENT of A NEW HAMPSHIRE NONPROFIT CORPORATION]

 
−

 
−

* [[Incorporation|Nova Roma Incorporation Papers]]

 
−

 
 
 
 

[[Category:Nova Roma| Nova Roma, Incorporated]]

 

[[Category:Nova Roma| Nova Roma, Incorporated]]

 

[[Category:Nova Roma History]]

 

[[Category:Nova Roma History]]
---
Revision as of 23:38, 17 September 2008
 Home| Latíné | Deutsch | Español | Français | Italiano | Magyar | Português | Română | Русский | English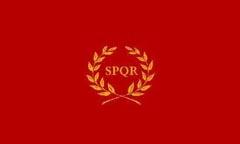 The Republic of Nova Roma is a non-profit educational and religious organization incorporated in the state of Maine, USA.
Nova Roman citizens are members of this corporation.
Our magistrates are the executive officers of the corporation:
The Senate is the Board of Directors. The Senate appoints a CFO.
The Comitia are the supreme assemblies of Nova Roma, Inc.
The Constitution of Nova Roma serves as the bylaws for Nova Roma, Inc.