Provincia Pannonia (Nova Roma)
From NovaRoma
(Difference between revisions)
(more recent material)

Line 67:
Line 67:
 

#[http://www.novaroma.org/civitas/album?id=14750 Gaius Sextius Heres]

 

#[http://www.novaroma.org/civitas/album?id=14750 Gaius Sextius Heres]

 

#[http://www.novaroma.org/civitas/album?id=14883 Tiberius Valerius Scrofa]

 

#[http://www.novaroma.org/civitas/album?id=14883 Tiberius Valerius Scrofa]

 
+
 
+
 
+
 
+
 
+
 
+
 
+
 
+
 
+
 
+
 
+
 
+
 
+
 
+
 
+
 
 
 

==Third Re-enactor Camp in Pannonia (Szolnok)==

 

==Third Re-enactor Camp in Pannonia (Szolnok)==
---
Revision as of 19:33, 18 September 2014
 Home| Latíné | Deutsch | Español | Français | Italiano | Magyar | Português | Română | Русский | English
---
The Provincia of Pannonia in Nova Roma is composed of Hungary, the Czech Republic, Slovakia, and Slovenia. Provincia Pannonia is subdivided into two regiones: Regio Rostallonensis, with the local community Burgus Colonia Rostallo, and Regio Marcomannia. Regio Marcomannia has a further subdivision, Civitas Boihaemum. Pannonia has two fully Nova Roman reenactor legiones: the Legio XXI Rapax, and the Cohors VI Carpathica.
Our old (obsolete) website was this: Pannonia Provincia
Regio Marcomannia
Regio Marcomannia
is comprised of the Nova Roman citizens of Czechia and Slovakia and it is a nascent community under development. Regio Marcommannia has a subdivision,
Civitas Boihaemum
, the community of our Czech citizens.
List of current citizens as of 00:42, 25 December 2013 (CET)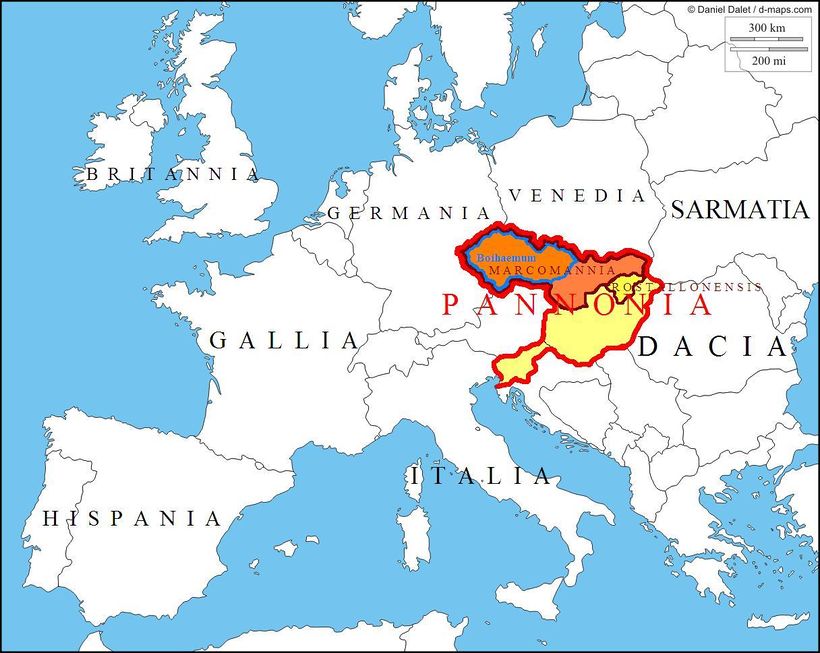 XXIVth Floralia Festival 2013 co-organized by Nova Roma in Aquincum (Budapest)
A collection of photos of the Floralia held in Pannonia, 2013:
Beautiful photos taken on this event by our citizens about the sacrifice for the 15th Anniversary of Nova Roma.
The photos from the Official Website of the Budapest City Aquincum Museum here (second photo featuring the governor of Pannonia offering a sacrifice):
Third Re-enactor Camp in Pannonia (Szolnok)
First Day - 2nd of July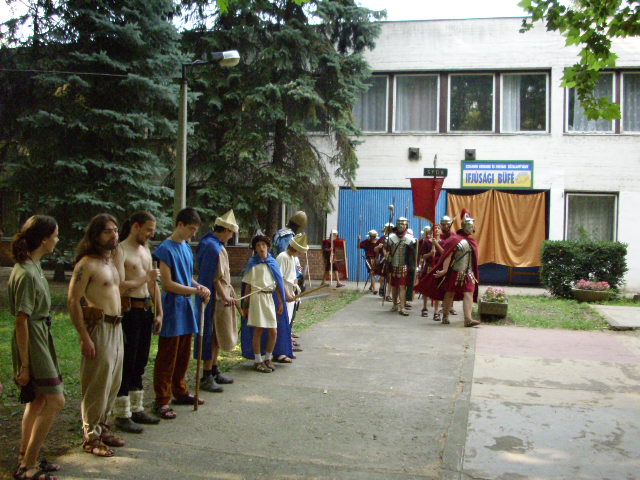 The legionars of the Legio XXI Rapax arrive to the Opening of the Camp.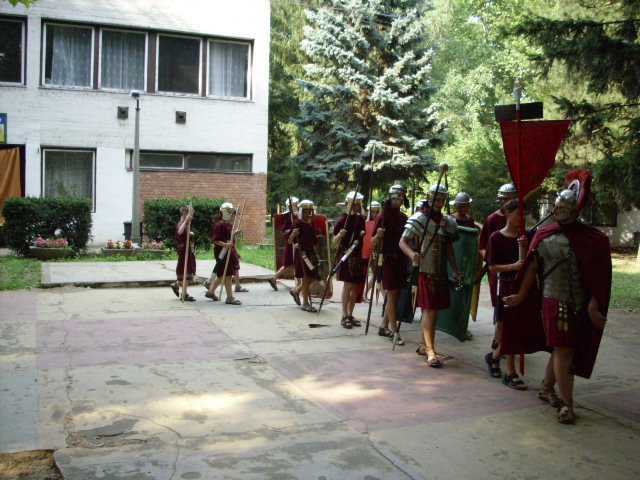 The Legio forms line on the square of the Camp.
Propraetor Lentulus and Metellus (Mr. János Tokai), President of the "Gladius Association", Military Tribune of the Legio XXI Rapax arrive to open the 3rd joint Reenactor Camp of NR Pannonia and of the "Gladius".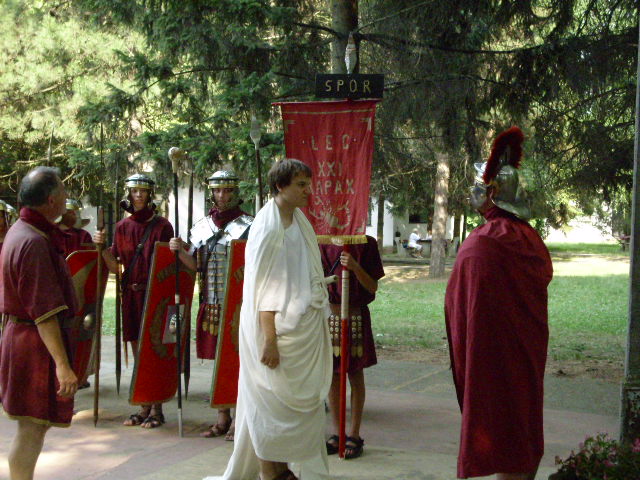 Cn. Lentulus Propraetor salutes his Legion.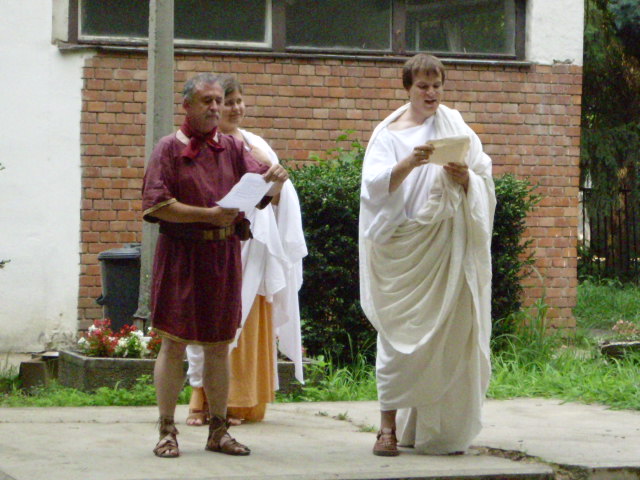 Cn. Cornelius Lentulus, Propraetor Pannoniae, opens the Reenactor Camp with a Latin speach. Tribune Metellus reads the Hungarian translation.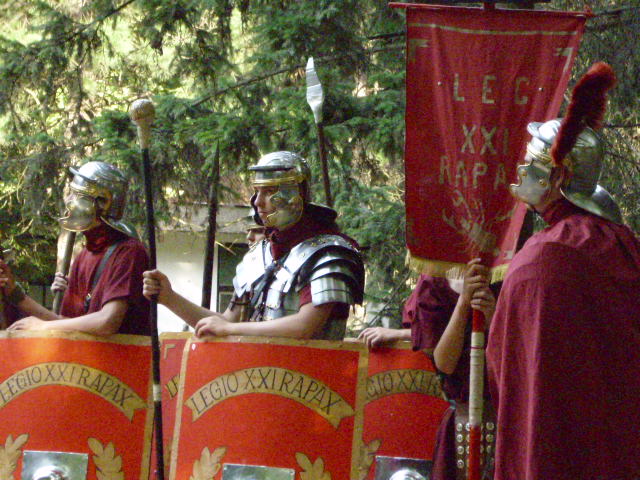 Legionars listen.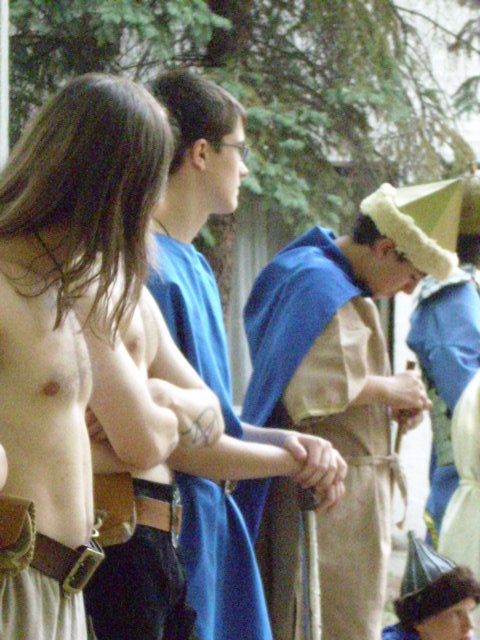 Barbarians listen... and fear...

SECOND DAY - 3rd of July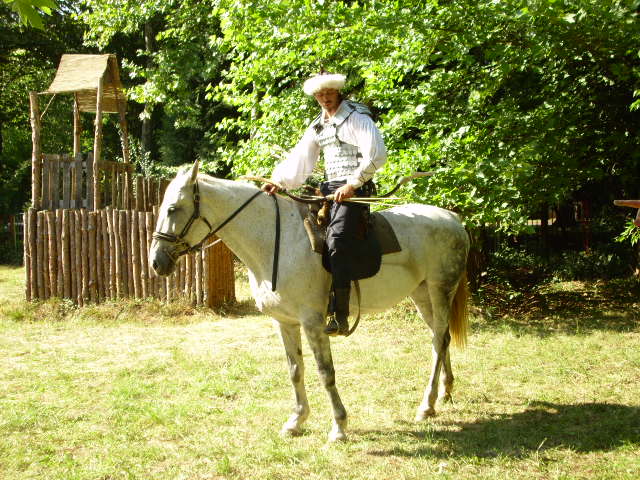 The Sarmata cavalry arrives!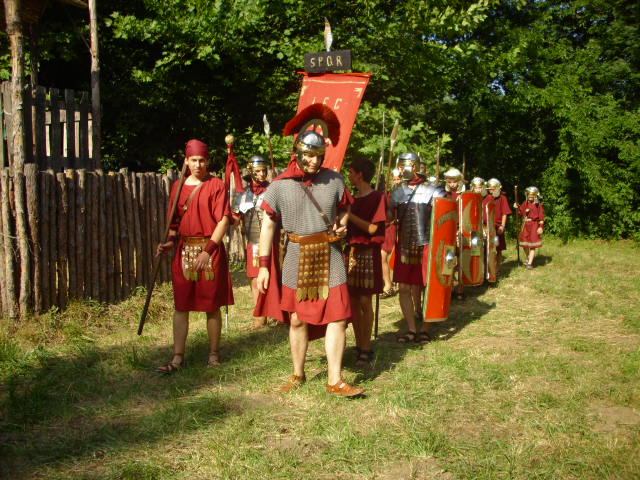 Lentulus Propraetor and Centurio lines up the Legion to the battle.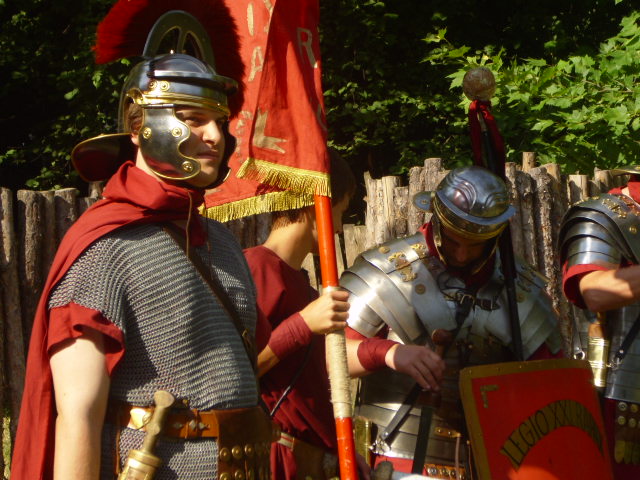 Before battle...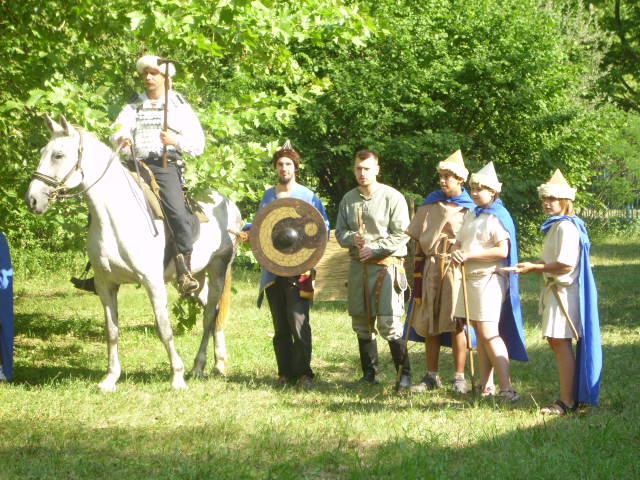 Sarmatas attack!!!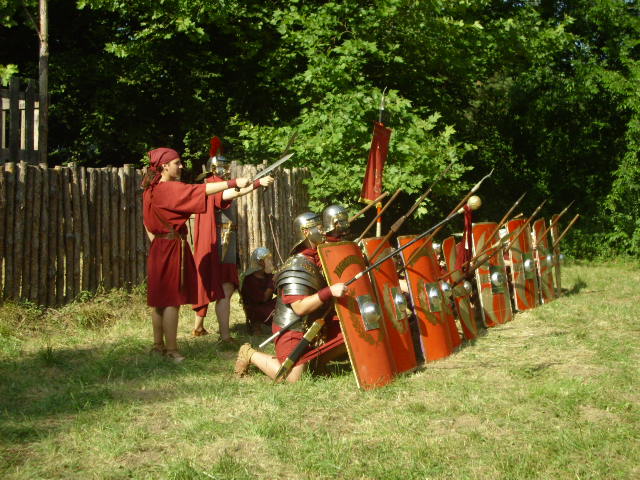 Order: "Contra equites!" - waiting for the attack.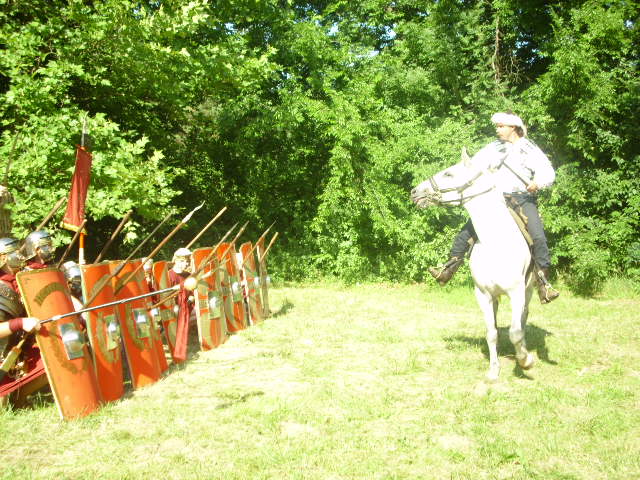 The cavalry sticks at the wall of pilums.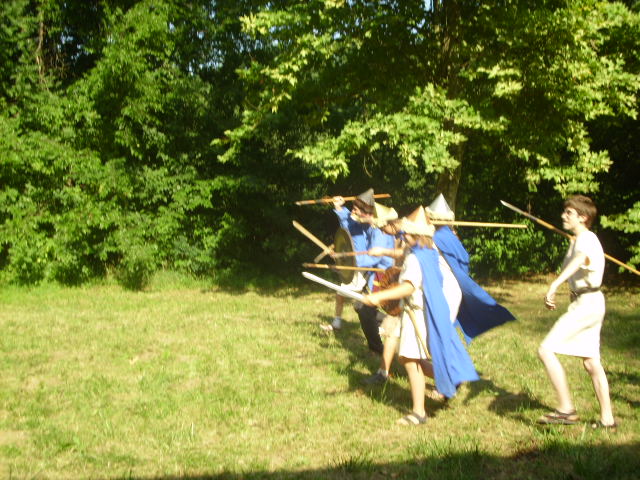 The Sarmata infantry makes an assault.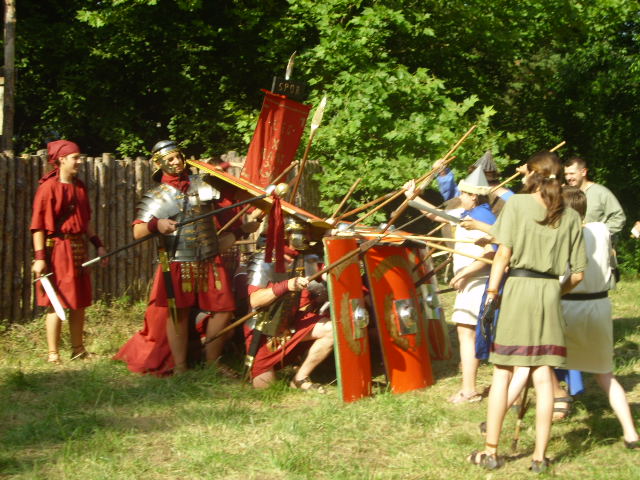 The Legion stands defensively forming a "Testudo".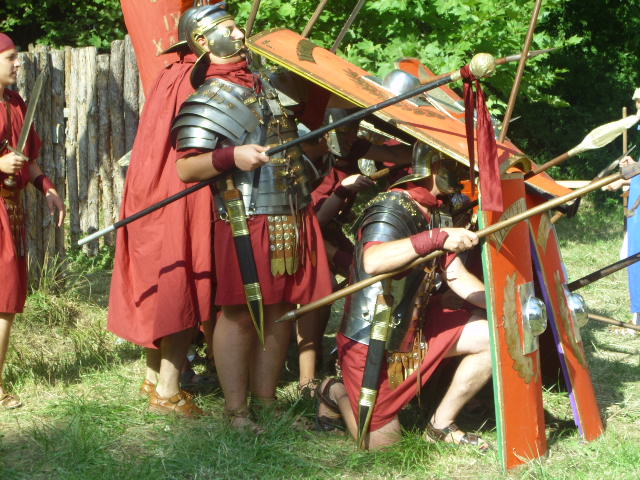 "Testudo!"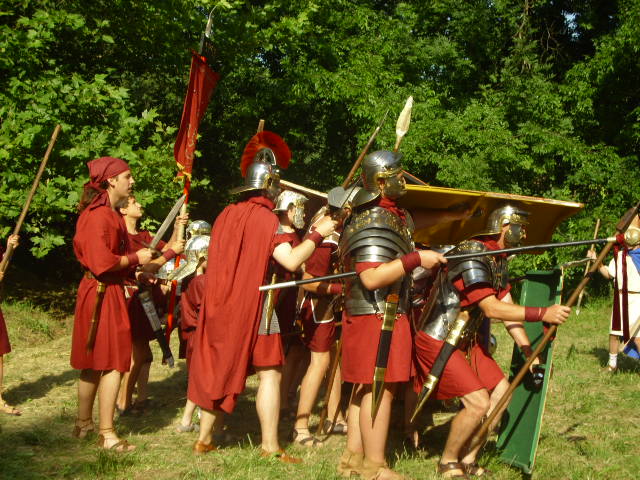 The Centurio orders attack.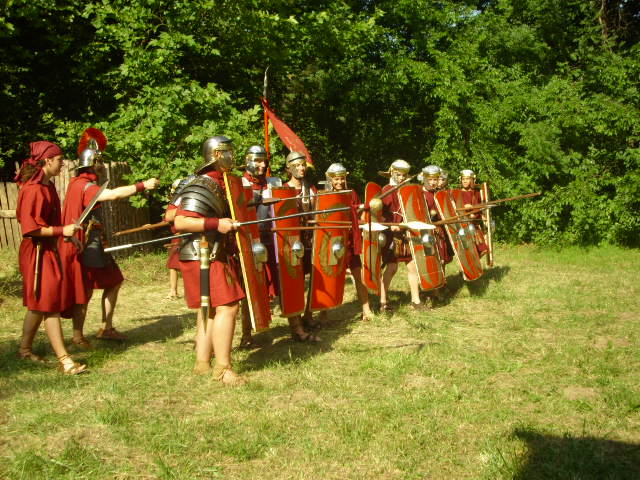 The Legion attacks.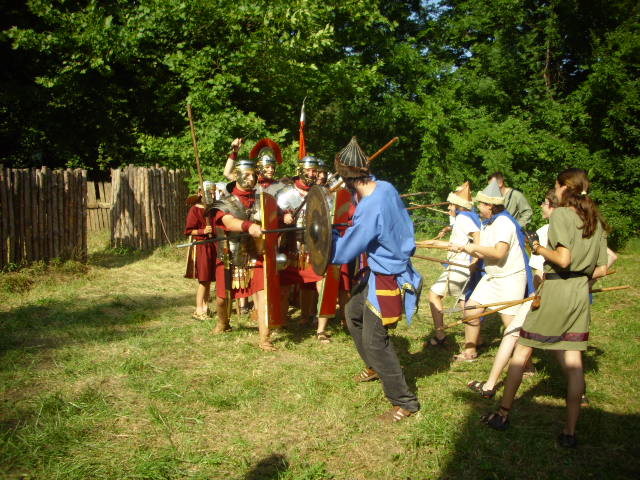 Romans are vanquishing...!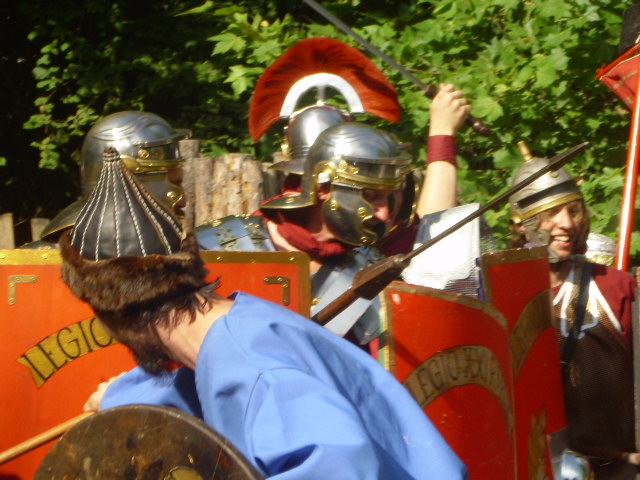 Fight and victory.