Macellum (Nova Roma)
From NovaRoma
 Home| Latíné | Deutsch | Esperanto | Español | Français | Italiano | Magyar | Português | Română | Русский | English

This page is maintained under authority of the
Aediles Curules
The Macellum is the Nova Roma marketplace.
Nova Roma provides the Macellum only as a courtesy for citizens. It does not endorse the selling or guarantee the quality and availability of products. The burden is on the buyer to make sure that the seller is legitimate and contractible. The informations given in the Macellum pages, either by text, sound or image, do not involve Nova Roma commercial responsibility, even if Nova Roma is brought, in order to allow the consumer carrying on getting the best information on the product and to correct a previously wrong information dispatched by the seller, to replace in these pages, an information or part of information by provisory one(s). If a seller cannot complete a transaction within three months, the buyer should contact the
Aediles
Ordo Equester
The Ordo Equester (the Equestrian Order) is Nova Roma's entrepreneurial class. Any citizen who wishes to sell goods or services that are in some way connected with either Roma Antiqua or modern Nova Roma is welcome to petition the Censors for entry into the Equestrian Order. Equestrians are expected to contribute a portion of the income they derive from such endeavors to the treasury. Limited free web space for Equestrians is available, as well.
Armillum
At Primus Minicius Octavianus' shop "Armillum" you will find everything you need to reenact the era of the Roman Empire. Discover the products of the best craftsmen, the classical clothing: tunics, togas, shoes, and especially revive the roman legion, their weapons, shields, helmets and all the objects they used daily. Shop with Armillum in Spanish or in English!
---
Venetian Cat Studio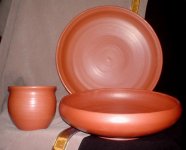 Ceramics by Iulia Cassia Vegetia, specializing in ancient pottery reproduction and Italian Renaissance Maiolica. Shop at Venetian Cat Studio now!
---
Nova Roma Official Calendar

From Caius Curius Saturninus the Official Nova Roma Roman Calendar for 2760! A full color A4-size wall calendar with Roman and modern dates for the year 2760 AUC (2007), with beautiful photos from the Eternal City. Order yours today!
---
Tribune's Post
Maps, pictures and diagrams of the Roman Empire by Marcus Minucius Audens, in color. Please write for catalog by e-mail to TribunesPost@Webtv.net.
---
Imperium Ancient Arts

Own a piece of history! Genuine artifacts of Rome and other ancient cultures, researched and authenticated by Marcus Cassius Iulianus. Enter Imperium Ancient Arts now.
---
Esoterix Software

Small business dedicated to providing top quality software to students of esoterica, classical languages, and world religions by Gaius Cordius Symmachus. Visit Esoterix Software now.
---
Harpax

Created by Gaius Vipsanius Agrippa to offer Nova Romans [as well as barbarians :)] quality licensed products and clothing. Harpax is also an authorized distributor of the new Nova Roma Sestertius. Shop at Harpax now.
---
Domus Lucretia
A CafePress shop with a Roman pagan theme by Marcus Lucretius Agricola. Featured now are the CULTOR DEORUM designs. There is a "30 day full refund" policy and PayPal is accepted. Check for shipping rates from CafePress. Shop at Domus Lucretia now.
---
Socii
Socii are programs and groups associated with Nova Roma.
Pomerium Cultural Association
The Pomerium Cultural Association offers X - Le Prime X miglia dell'Appia Antica, a multimedia CD-ROM about ancient Rome, from the Porta Capena to the oppidum of bovillae, a tour of 15 km between monuments and archeological sites with photos and technical schedules. Produced in Italian in collaboration with the Group for the preservation of the Caffarella Park. Buy now for €10,00 at http://www.pomerium.org/prodotti/index.htm
---
Magna Mater Project
Affiliates
Affiliates have agreed to offer special prices to Nova Roma shoppers, or to turn over a portion of their sales through Nova Roma to the Nova Roma Treasury.
Amazon Books
Clicking on an ISBN anywhere in this wiki will bring you to a page of links to book sources. If you click on any of the Amazon links and buy the book, a portion of the purchase price will be returned to the Nova Roma Treasury.
You may also search for books by ISBN.
Sacred Source
Sacred Source offers statues, plaques, books, CDs and more.
Books by Citizens