NovaRoma:Portal comunitário
From NovaRoma
Projetos atuais
Key Path Task Force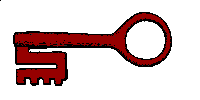 "Key paths" are the main guideposts through our material. These documents are considered part of the Key Path:
Learn more ...
Publicity Material Task Force
NovaRoma:Publicity Material Learn more ...
Cultus Deorum Task Force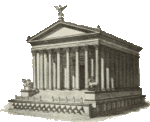 A multilingual project to improve the
Cultus Deorum
documents on this site. Now forming.
Learn more ...
Bem-vindo
Bem-vindo à Wiki de Nova Roma — uma enciclopédia livre de assuntos sobre Roma e Nova Roma. Esta wiki contém atualmente 192 artigos em língua portuguesa.
Quem pode editar
Apenas cidadãos de Nova Roma podem editar os artigos desta wiki.
Regras para edição de conteúdo
Por favor, leia mais sobre Wiki e sobre os nomes de artigos antes de começar a editar.
Grandes textos de auxílio aos editores e tradutores estão nas páginas de Ajuda.
Grupo de emails
SE VOCÊ QUER PARTICIPAR, por favor entre para o grupo de emails NR-Wiki @ yahoogroups.com, e discuta conosco o que você gostaria de fazer. Desta forma, podemos evitar trabalhos duplicados. Além disso, é importante que os candidatos a editores saibam que algumas partes do site, especialmente o Album Civium, Album Gentium, Album Senatorium, e páginas relacionadas *não serão* transformadas em wiki, e estão sob responsabilidade exclusiva de determinados magistrados.