Online resources for Latin
From NovaRoma
 Home| Latíné | Deutsch | Español | Français | Italiano | Magyar | Português | Română | Русский | English
For physical texts, see
Reading list for lingua Latina
.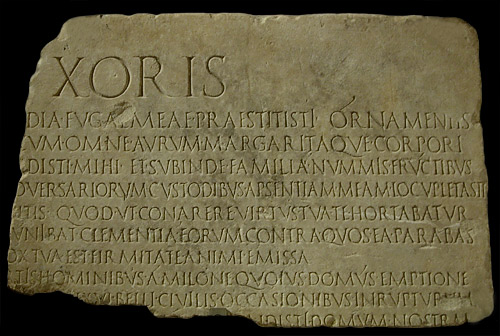 Learning Communities
Tutorials
Courses
See: Academia Thules
Materials
Allen and Greenough, New Latin Grammar for Schools and Colleges:
Benjamin Leonard D'Ooge, Latin for Beginners. A beginner's text of the old style, in several formats. The HTML version is in several pieces. [1]
Dictionaries
Podcasts
Vox Romana, Nova Roma's own news broadcast. English and Latin.
Latinum: Learn Latin through this podcast. The website has very complete resources. The lessons make use of the Adler text, above. Latin is spoken in the Restored Classical Pronunciation.
Mailing Lists
Grex Latine Loquentium, the greatest e-mail list for living Latin, where Latin is the only language allowed, and one can read the best Latin speakers the world over, and exchange messages with them.
Nuntii Latini, current news in Latin, that can be read or even directly listened to. A new podcast feed is now available.
Ephemeris, on-line news, completely written in Latin and including numerous sections.
Software
Additional languages
Resources for languages other than English that do not (yet) have a namespace here.
Notae
↑ 1.1 1.2 1.3 Some Project Gutenberg texts are available in "Plucker" format. Plucker is a free text reader that works on PalmOS PDAs.