Online resources for Latin
From NovaRoma
(Difference between revisions)
m

(→Tutorials: our own brief tutorial too)

Line 13:
Line 13:
 

;[http://www.du.edu/~etuttle/classics/latin/learnlat.htm Latin for Mountain Men: A short course in practical Latin] : A tutorial that is good for beginners or as an easy refresher.

 

;[http://www.du.edu/~etuttle/classics/latin/learnlat.htm Latin for Mountain Men: A short course in practical Latin] : A tutorial that is good for beginners or as an easy refresher.

 
 
−

;[http://www.utexas.edu/cola/centers/lrc/eieol/latol-0-X.html Latin Online] : A well-organized and comprehensive tutorial designed along modern lines. Authentic texts are introduced immediately. From The Linguistics Research Center at the the University of Texas at Austin.  

+

;[http://www.utexas.edu/cola/centers/lrc/eieol/latol-0-X.html Latin Online] : A well-organized and comprehensive tutorial designed along modern lines. Authentic texts are introduced immediately. From The Linguistics Research Center at the the University of Texas at Austin.

 
+

 

 
+
 
+

 

 

==Courses==

 

==Courses==

 
 
---
Revision as of 22:06, 26 July 2008
 Home| Latíné | Deutsch | Español | Français | Italiano | Magyar | Português | Română | Русский | English
For physical texts, see
Reading list for lingua Latina
.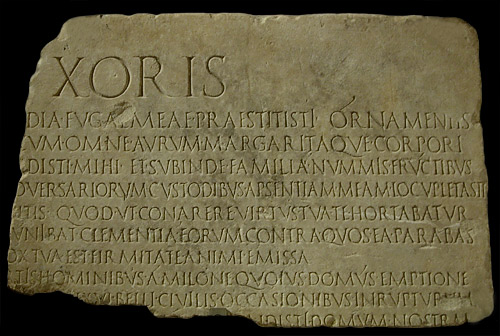 Learning Communities
Tutorials
Courses
See: Academia Thules
Materials
Dictionaries
Podcasts
Mailing Lists
Software
Additional languages
Resources for languages other than English that do not (yet) have a namespace here.
Notae
↑ 1.1 1.2 1.3 Some Project Gutenberg texts are available in "Plucker" format. Plucker is a free text reader that works on PalmOS PDAs.