NovaRoma:Enviar su foto
From NovaRoma
Volver al portal de la comunidad.
Fotos del perfil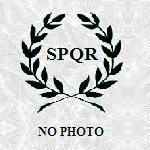 Si usted es un ciudadano de Nova Roma, puede añadir una foto a su página Album Civium.
Esta foto puede ser editada o eliminada por razones de control de calidad - tenemos que asegurarnos de que las fotos tienen el tamaño correcto y las proporciones adecuadas, además de ser una buena representación de un ciudadano.
Tamaño y Formato
Todas las fotos deben ser exactamente de 150 x 150 píxeles. Automated page layout breaks if this doesn't happen, so size restrictions must be strictly enforced!
All citizen photos must be in "jpg" format. If you can select your "JPEG Compression" value, use a value of around 80.
Uploading Your Photo
Si ya dispone de sitio Wiki edición de acceso, puedes subir tus fotos de acuerdo a las instrucciones que aparecen a continuación.
1. Go to the upload page. Click the "Browse" button and find your photo wherever it is stored on your computer.
2. Give your file the correct name in the "Destination filename" field:
Filename format is: CIV-Praenomen_Nomen_Cognomen.jpg

The filename must begin CIV-. That is a hypen.
spell your name exactly as it is in the Album Civium.
Use capital letters for first letter of each element of name, lowercase for the rest.
Use underscores between words. Multiple cognomina are OK, use underscores between.
The filename must end .jpg" This must be lowercase.
3. Put your photo in the correct category.
Enter [[Category:Citizen photos]] in the summary. Include the double square brackets. You can enter whatever else you like in the summary as well.
4. Click the "Upload file" button.