NovaRoma:Enviar su foto
From NovaRoma
Volver al portal de la comunidad.
Fotos del perfil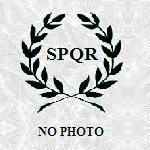 Si usted es un ciudadano de Nova Roma, puede añadir una foto a su página Album Civium.
Esta foto puede ser editada o eliminada por razones de control de calidad - tenemos que asegurarnos de que las fotos tienen el tamaño correcto y las proporciones adecuadas, además de ser una buena representación de un ciudadano.
Tamaño y Formato
Todas las fotos deben tener exactamente 150 x 150 píxeles. De manera automática las imágenes pueden ser modificadas, por lo tanto las restricciones han de ser respetadas.

Fotos más grandes serán recortadas y escaladas.
Fotos más pequeñas serán ampliadas hasta alcanzar 150x150. Esta imagen de 150 pixel x 150 píxeles te puede servir como fondo o plantilla para la foto.
Todas las fotos de ciudadanos deben estar en formato "jpg". Si tienes la opción de especificar la "compresion JPEG", establécela en valor alrededor de 80.
Subir la foto
Si ya dispones de acceso como editor al Wiki, puedes subir tus fotos siguiendo las instrucciones que aparecen a continuación.
1. Ve a upload page. Click the "Browse" button and find your photo wherever it is stored on your computer.
2. Give your file the correct name in the "Destination filename" field:
Filename format is: CIV-Praenomen_Nomen_Cognomen.jpg

The filename must begin CIV-. That is a hypen.
spell your name exactly as it is in the Album Civium.
Use capital letters for first letter of each element of name, lowercase for the rest.
Use underscores between words. Multiple cognomina are OK, use underscores between.
The filename must end .jpg" This must be lowercase.
3. Put your photo in the correct category.
Enter [[Category:Citizen photos]] in the summary. Include the double square brackets. You can enter whatever else you like in the summary as well.
4. Click the "Upload file" button.