NovaRoma:Comunitate
From NovaRoma
(Difference between revisions)
(dump in EN content for trans)

Line 1:
Line 1:
 

__NOTOC____NOEDITSECTION__<div style="width:100%; border:thin solid #000000; text-align:center; background-color:#ffffff; font-variant:small-caps">[[NovaRoma:Porta civitatis|Latíné]] | [[NovaRoma:Gemeinschaftsportal|Deutsch]] | [[NovaRoma:Portal de la comunidad|Español]] | [[NovaRoma:Portail de la Communauté|Français]] | [[NovaRoma:Portale comunità|Italiano]] | [[NovaRoma:Közösségi portál|Magyar]] | [[NovaRoma:Portal comunitário|Português]] | [[NovaRoma:Comunitate|Româna]] | [[NovaRoma:Community Portal|English]]</div>

 

__NOTOC____NOEDITSECTION__<div style="width:100%; border:thin solid #000000; text-align:center; background-color:#ffffff; font-variant:small-caps">[[NovaRoma:Porta civitatis|Latíné]] | [[NovaRoma:Gemeinschaftsportal|Deutsch]] | [[NovaRoma:Portal de la comunidad|Español]] | [[NovaRoma:Portail de la Communauté|Français]] | [[NovaRoma:Portale comunità|Italiano]] | [[NovaRoma:Közösségi portál|Magyar]] | [[NovaRoma:Portal comunitário|Português]] | [[NovaRoma:Comunitate|Româna]] | [[NovaRoma:Community Portal|English]]</div>

 
 
−

 

+

<div style="float:right; width:50%; border:thin solid #000000; padding:0.5em; background-color:#ffffff">

−

<div style="float:right; width:50%; border:thin solid #000000; padding:0.5em; background-color:#ffffff">

+
 

==Current Projects==

 

==Current Projects==

−

<div style="background-color:#cccccc">

+

<div style="background-color:#cccccc">

−

===Key Path Task Force===

+

===Key Path===

 
+
 
+
 
+

 

 
+
 
+
 
+

 

 
+
 
+

 

 
+
 
+

 

 
+
 
+

 

 
+
 
+
 
+
 
+
 
+

 

 
+
 
+
 
+
 
+
 
+

 

 
+
 
+

 

 
+
 
+

 

 
+
 
+

 

 
+
 
+

 

 
+
 
 
−

{{Include summary|NovaRoma:Key Path}}</div>

 
 
 
−

</div>Bun venit

+
 
 
−

{{PAGESINNAMESPACE:120}} de articole în limba română.

+

:.

 
 
−

[[Category:Help]]

+

[[Category:Help]]
---
Revision as of 09:52, 3 September 2008
Current Projects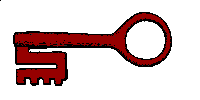 Key Path
A group to improve the most important articles: NovaRoma:Key Path
Bun venit
54 de articole în limba română.
About this site
Who may edit
Only citizens of Nova Roma can edit articles here.
If you are a citizen and already have a wiki editing account, you can log in here.
If you are a citizen and want to create your wiki editing account, log in to your Album Civium page. Click on the "make changes here" link and then click "Create Account or Check Status" (next to "Website Editor:"). Read the directions and sign up for the wiki using the tool there.
If you are not a citizen, you can learn about joining Nova Roma.

How to change your preferences
While yo uare logged in, click "My Preferences" at the top of the page.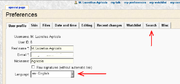 On the first page, choose "Romanian" from the pull-down menu. Nest clcik the "Search" tab and put a check next to "RO" and "RO_Talk". Save your changes. Whenever youare logged in you will see the system messages in Romanian and you will also persorm searches on the Romanian articles.
How to upload your photo
See NovaRoma:Submit Citizen Photo for instructions on uploading your Album Civium / website bio photo.
Read before you start
Read this before you start editing:
NovaRoma:Noms article - la façon dont les articles sont nommés - un système cohérent est nécessaire pour éviter doubles emplois et confusion.
Help