Main Page
From NovaRoma
---
NOVA ROMA
Dedicated to the restoration of classical Roman religion, culture and virtues
 Home| Latíné | Deutsch | Español | Français | Italiano | Magyar | Português | Română | Русский | English
Hodié Non. Mar. ‡ Q. Arrio (III) A. Tullia cos. ‡ MMDCCLXXIV a.u.c. est. "B"
---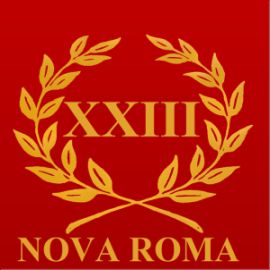 PARTICIPATE IN THE LUDI NOVI ROMANI
Celebrating the XXIII ANNIVERSARY of the founding of Nova Roma
---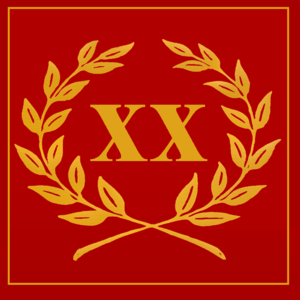 Nova Roma has completed its 20th year!
PARTICIPATE IN THE LUDI NOVI ROMANI
CELEBRATING THE XXth ANNIVERSARY OF THE FOUNDING OF NOVA ROMA
These Ludi Novi Romani are the games celebrating the 20th Anniversary of the founding of Nova Roma through March 1-15.
Nova Roma was founded 20 years ago, March 1, 1998.
CURRENT EVENTS
• The Ludi Novi Romani in honor of our XXIIIrd ANNIVERSARY are celebrated on our forum with games: read the announcements in our Mailing Forum or see them in our Facebook Group.
---
• The senate is currently in session, convened by consul Q. Arrius Nauta.
---
• Nova Roma is in an extended period of mourning until the state funeral will be arranged. The censor Cn. Cornelius Lentulus Alexander, proconsul, pater patriae died on a.d. XVI Kal. Quin. ‡Q. Arrio (II) T. Domitio (III) cos. ‡ MMDCCLXXIII a.u.c.. His Roman funeral will be arranged as soon as possible depending on the pandemic situation, with due pomp, from donations by Nova Roman citizens.
---
Join the Nova Roman guest-friendship project.
Watch videos about Nova Roma on YouTube
Watch amazing photos of Nova Roman wedding ceremonies, a consecration of an augur, and an inauguration of a templum
---
---
DAILY PHOTO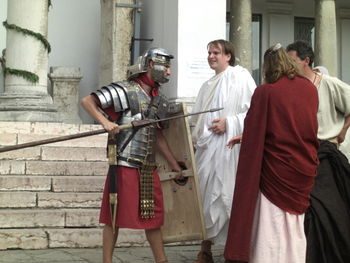 Good security at
XX Floralia Aquinci
. Performance of a Roman trial with
Cn. Lentulus
in the role of the defence, protecting the culprit (in black
toga
) with his body, when, after pronouncing the verdict, the guard is coming for him.