Main Page
From NovaRoma
(Difference between revisions)
m

m (Removed out of date quicklinks)

Line 29:
Line 29:
 

'''Learn more about Rome and Nova Roma in our many [[Nova Roma publications|publications]].'''

 

'''Learn more about Rome and Nova Roma in our many [[Nova Roma publications|publications]].'''

 

----

 

----

−

'''Quick links:''' [[Sodalitas|Special interest groups]] - [[Macellum_(Nova_Roma)|Marketplace]] - [[Media Services (Nova Roma)|Media Pages]] - [[Reenactments|Civilian and military reenactments]] - ''[[Academia Thules]]'' - [[:Category:Events for Romans|Events for Romans]] - [[Aediles (Nova Roma)|Aediles Portal for Public Events]] - [[:Category:Ludi (Nova Roma)|Games]] - [[Special:Newimages|Photos]] - [http://www.youtube.com/view_play_list?p=7121C0874693FF89 Videos] - [[Vox Romana|Our podcast]] - [[:Category:Civic life (Nova Roma)|All articles about civic life in Nova Roma]]}}

+

'''Quick links:''' [[Sodalitas|Special interest groups]] - [[Macellum_(Nova_Roma)|Marketplace]] - [[Media Services (Nova Roma)|Media Pages]] - [[Reenactments|Civilian and military reenactments]] - [[:Category:Events for Romans|Events for Romans]] - [[Aediles (Nova Roma)|Aediles Portal for Public Events]] - [[:Category:Ludi (Nova Roma)|Games]] - [[Special:Newimages|Photos]] - [http://www.youtube.com/view_play_list?p=7121C0874693FF89 Videos] - [[:Category:Civic life (Nova Roma)|All articles about civic life in Nova Roma]]}}

 
 
 

{{PortalBox | title=THE ROMAN WAY| content={{Include summary|:Via Romana}}

 

{{PortalBox | title=THE ROMAN WAY| content={{Include summary|:Via Romana}}
---
Revision as of 00:21, 16 April 2018
NOVA ROMA
Dedicated to the restoration of classical Roman religion, culture and virtues
 Home| Latíné | Deutsch | Esperanto | Español | Français | Italiano | Magyar | Português | Română | Русский | English
Hodié a.d. III Id. Dec. ‡ III post M. Pompeium Sex. Lucilium cos. ‡ MMDCCLXXI a.u.c. est. "A"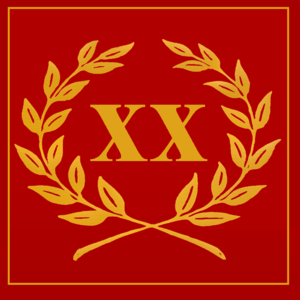 Nova Roma has completed its 20th year!
CELEBRATING THE XXth ANNIVERSARY OF THE FOUNDING OF NOVA ROMA
Nova Roma was founded 20 years ago, March 1, 1998.
DAILY PHOTO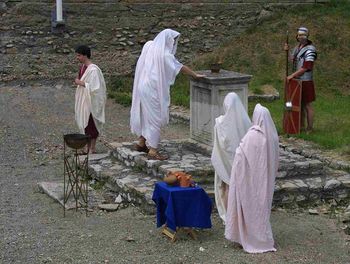 Cn. Lentulus
sacrifices for
Nova Roma
at the altar of Aquincum, assisted by Nova Roman citizens of
Pannonia
.