Aedes Portuni (Nova Roma)
From NovaRoma
 Home| Latíné | Deutsch | Español | Français | Italiano | Magyar | Português | Română | Русский | English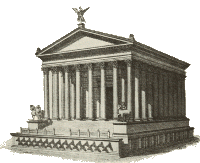 Aedes Portuni Populi Novi Romani
C. Petronius Dexter Flamen Portunalis Novae Romae Est
pro populo Novo Romano
---
Portunus
---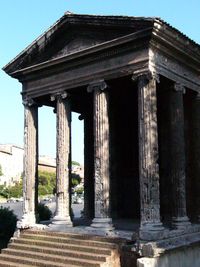 Portunus
See Portunus
Acta Flaminis Portunalis
Point of history:
I: M. Arcadius Pius was first flamen Portunalis of Nova Roma, elected on III Kal. Feb. MMDCCLIV (Jan 30 2001). He celebrated the Portunalia a.d. XVI Kal. Sept. MMDCCLIV (Aug. 17 2001). By decret of the CP (digest n° 1436.) Nonis Feb. MMDCCLVIII M. Arcadius Pius flamen Portunalis is stricken from the Collegium Pontificum but not yet relieved of his flaminate Portunalis (Msg: # 33680 (on the main List).

II: By departure of M. Arcadius Pius, flaminate Portunalis is open for some years.

III: On the Kal. Octobribus MMDCCLXI, the Collegium Pontificum creates C. Petronius Dexter as flamen Portunalis.

Acta Publica Flaminis Portunalis